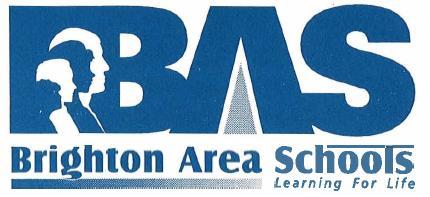 Brighton Area voters will go to the polls in November to decide the fate of a $59.4 million bond issue. At its meeting Monday night, the Board of Education unanimously adopted a resolution calling for the election to be held on Tuesday, Nov. 5th, the date of the fall general election.
According to Supt. Greg Gray, for the most part, the bond issue includes items that were left out of the last bond issue in 2012, because they would have put the total amount well over the $100 million mark, a figure the board at that time said would not have a chance of passing. Whether because of the board lowering the amount or not, the 2012 proposal, for $89 million, passed voter scrutiny. Gray also tells WHMI that some STEM items were included in the package that will be voted on in a little over three months.
STEM is an acronym which stands for Science, Technology, Engineering and Math; and in Brighton, the term usually used is STEAM, which includes the arts with the other categories. Gray says an informational campaign will be started in the near future to inform the voters about what will be on the November ballot.
Gray has said that the bond issue will not result in any tax increase for property owners, because the district's bonded indebtedness has been substantially reduced, with its finances having drastically improved in recent years. Gray has said that increasing the bond amount from the originally proposed $45 million will not result in an increase in the current district millage of 7.19 mills, but could result in adding another year or so before the bond is paid off. (TT)
Source
Source Website Article – Click Here
Attorney Howell, MI – Attorney Brighton, MI – Livingston County Attorney – Criminal Law Attorney – Bankruptcy Attorney – DUI Attorney – Divorce Attorney